H&M
@hm_custserv
Shop at H&M
Welcome to @hm_custserv, our official page for customer queries. Feel free to follow @hm for the latest fashion news!
See tweets about H&M
H.Samuel
@hsamueljeweller
Shop at H.Samuel
Buy from a huge range of stunning jewellery at affordable prices from H.Samuel. Choose from fashionable and classic diamonds, silver, platinum and gold jewellery - there's something to suit every occasion, taste and budget.
See tweets about H.Samuel
Halfords
@Halfords_uk
Shop at Halfords
Visit Halfords for a wide range of bikes, sat nav, car audio, car maintenance, car styling, outdoor leisure products and gift ideas.
See tweets about Halfords
Hallmark
@Hallmarkuk
Shop at Hallmark
Hallmark is one of the leading gift and card manufacturers in the UK
See tweets about Hallmark
Haven Holidays
@haven
Shop at Haven Holidays
Haven Holidays offer a range of UK fun-filled family holidays and have 34 great Parks in some of your favourite locations throughout England, Scotland and Wales.
See tweets about Haven Holidays
Hewlett Packard Store
@HP
Shop at Hewlett Packard Store
At the online Hewlett Packard Store you can shop for desktops and workstations, notebooks and tablet pcs, handheld devices, monitors, scanners, servers and much more.
See tweets about Hewlett Packard Store
Homebase
@Homebase_uk
Shop at Homebase
Shop online at Homebase for furniture & homewares, heating, lighting, flooring, tiling, bathrooms, kitchens, decorating, tools, building & hardware, home electrical, gardening and outdoor living accessories.
See tweets about Homebase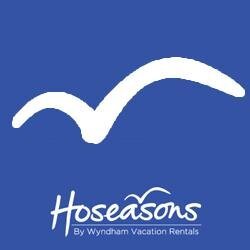 Hoseasons
@Hoseasons
Shop at Hoseasons
Have the widest choice of self-catering UK holidays in holiday parks, lodges, country cottages, villas and boating holidays in Britain.
See tweets about Hoseasons